Midtown Mutts was founded in 2012 by Cassi Jo Perez. We are a licensed, bonded and insured dog walking and pet sitting service in the Sacramento area. It is our mission to provide you with the most passionate, reliable and professional service for you and your pets. We pride ourselves in our customized pet care, insuring your dog's unique needs are always taken care of. We believe that a well exercised dog is a less stressed dog, a better behaved dog, and most importantly a happy dog.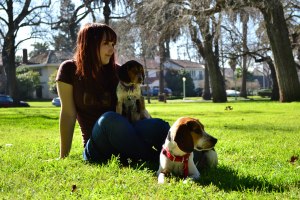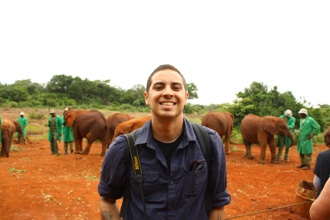 Cassi Jo has spent her life around animals. At a young age, she began riding and taking care of horses. As a child, always bringing home kittens and strays, begging to keep them. She began pet sitting and house sitting for family and neighbors at the age of 12. She began working with children as an ABA behavioral tutor while working towards her BA in psychology with a focus on behavioralism. After some wildlife inspired travel to India to see tigers and Africa to see mountain gorillas in the wild, she decided to use her background in behavioralism and her love of animals to start Midtown Mutts. She is a graduate of the Victoria Stilwell Academy for Dog Training and Behavior.
Casey Perez joined Midtown Mutts in 2013. His lifetime love of animals and wildlife is what lead him to becoming a wildlife artist. He has extensive knowledge about animal behavior. In addition to caring for your pets, Casey also offers beautiful, custom pet portraits.
Our extended Midtown Mutts family consists of carefully hand picked, wonderful dog walkers and pet sitters. All of our employees undergo a background check and extensive training. All of Midtown Mutts employees are insured and bonded through the company and use a GPS "Check In" and "Check Out" for every dog walking and pet sitting job. We take great care in the consistency of excellent pet care among all of our staff.