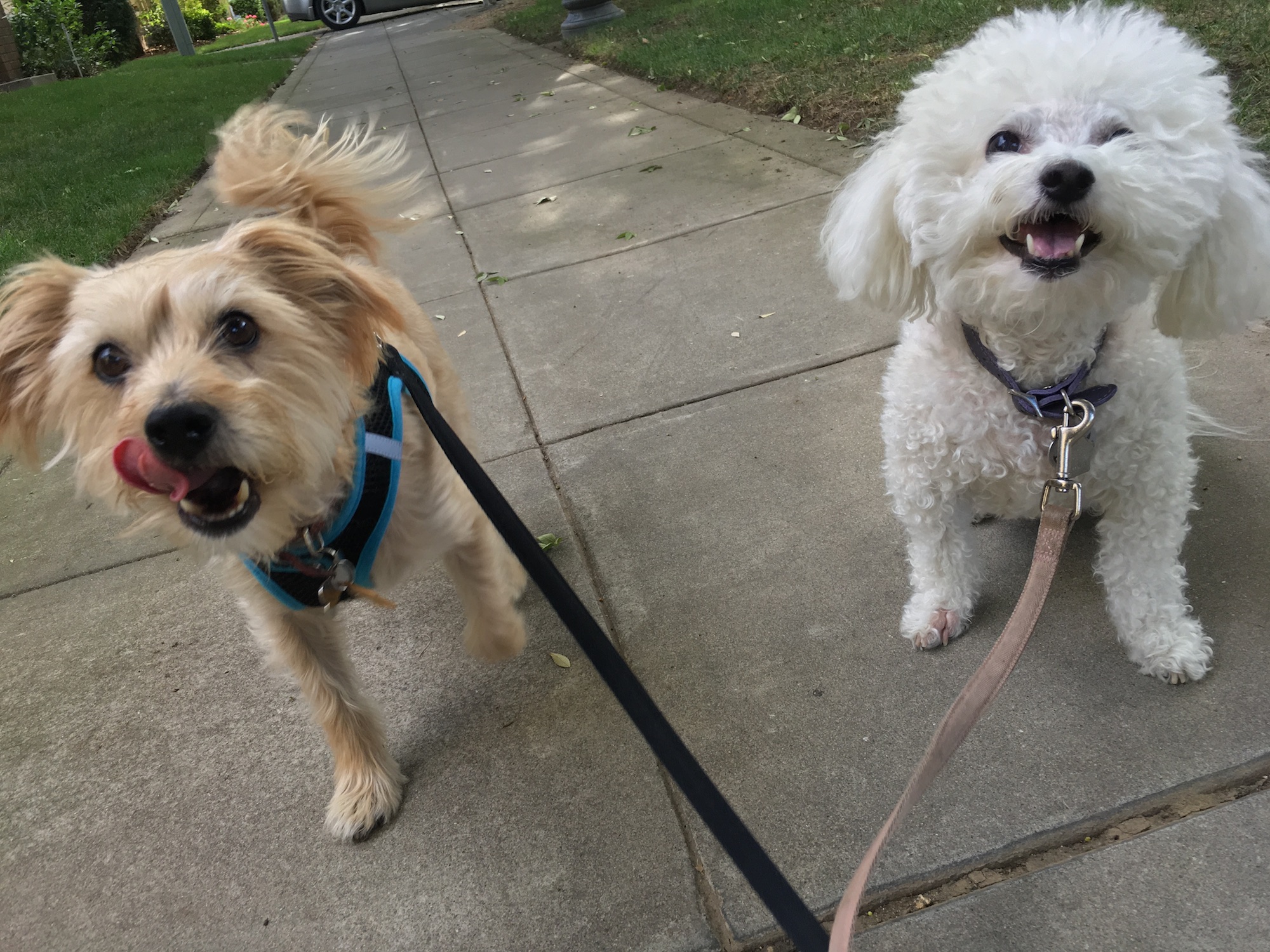 We know we've been a little behind on our pet of the month. To make it up to you, this month we'll give you twice the cuteness! Meet Duncan and Izzie! Duncan is a 4 year old terrier mix and his sister Izzy is a 10 year old Bichon Frise.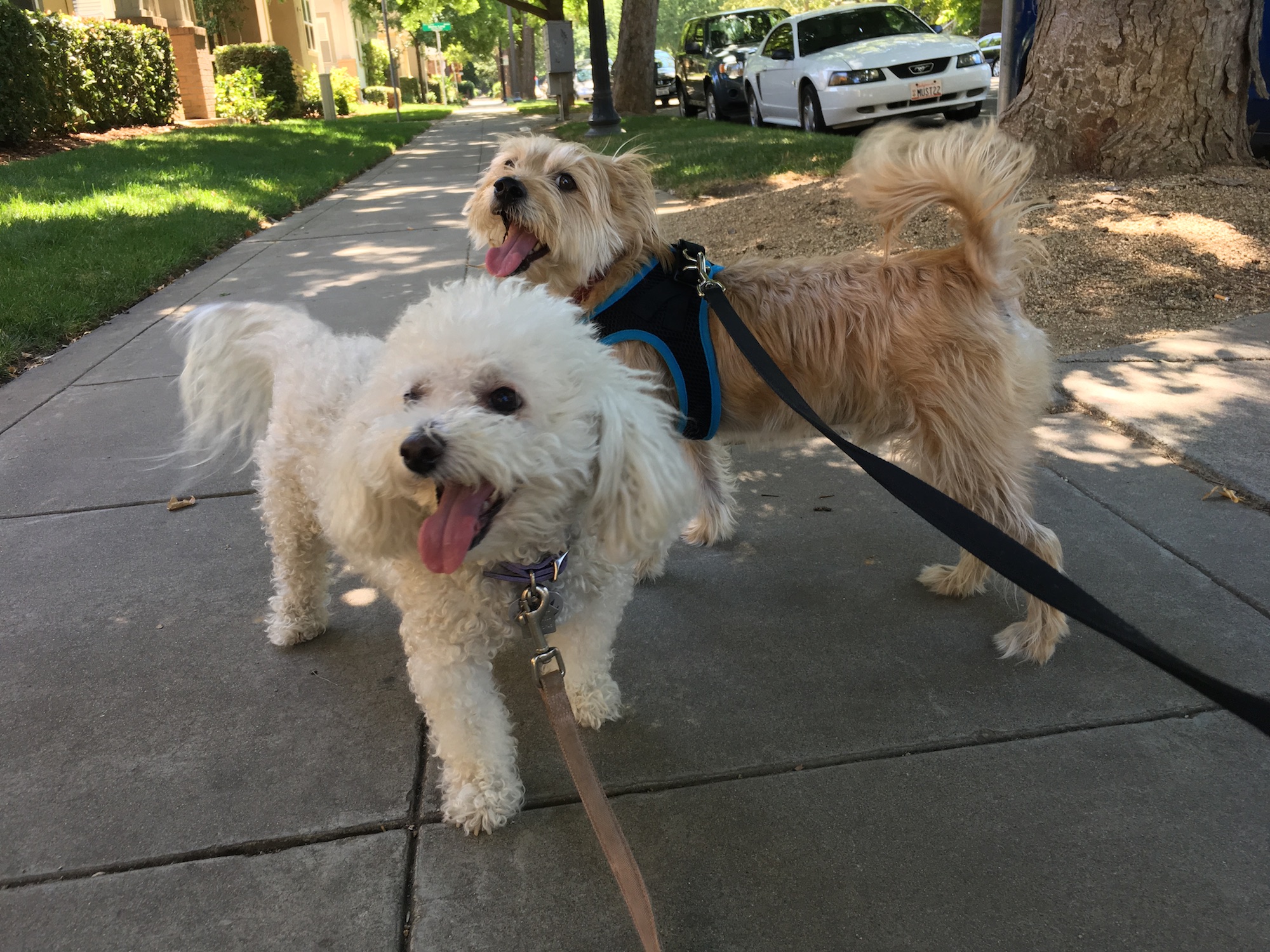 Izzie and Duncan are two of the sweetest little things. They share their home with two cats (and their human of course). Each morning Duncan wakes up, and runs around giving all who live in there a morning kiss, cats included!Izzie loves a good snuggle! The moment you sit down, you will find her crawling on your lap, looking for your affection.
The two enjoy their weekly adventures with Midtown Mutts. They have their dog friends in the neighorhood who they love to say hello to as they pass on their walks.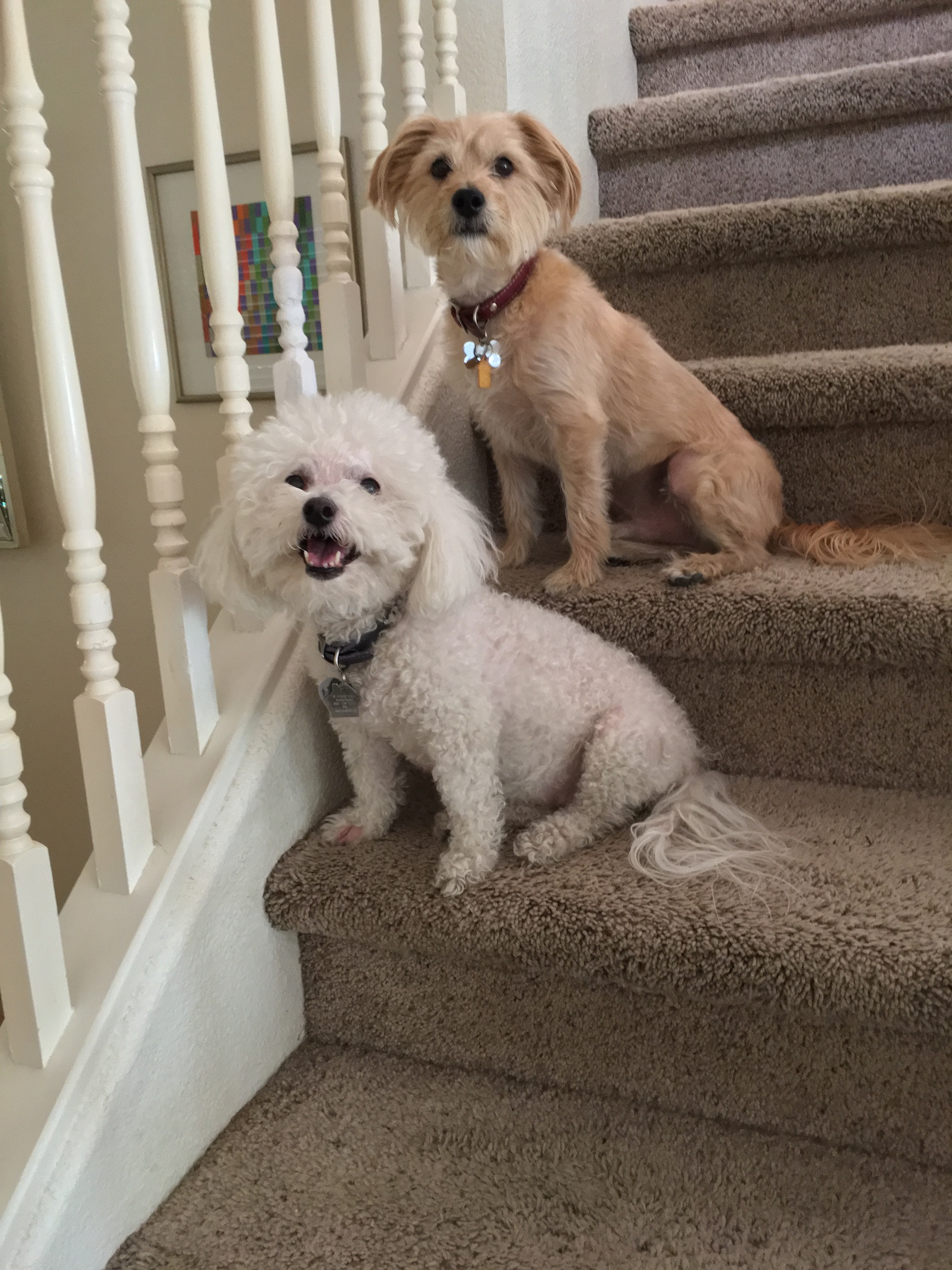 The two of them are completely inseparable. Where Izzie goes- Duncan follows.