March is almost over and Spring is in the air. And the Midtown Mutts Pet of the Month is…. Zara!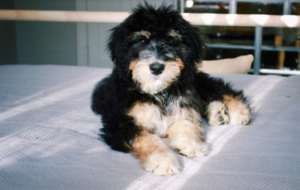 Zara is a loving and spunky 9-month old Bernedoodle (Poodle/Bernese Mountain Dog Mix) with a huge personality and a huge appetite.
She loves her toys; her human puts them away every night and first thing the next morning Zara goes to her box, takes each one out adoringly, gives it a few chews and leaves it somewhere for her humans to step on while she moves on to the next one. She loves to be chased both at the dog park and around the house, always with a toy in her mouth to taunt you.
Zara is a big cuddler, and is seemingly unaware that she now weighs 65 pounds (and growing) when she plops her whole body on top of you and smothers you in kisses.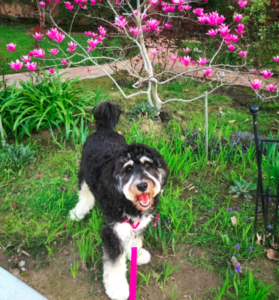 Zara is passionate about the environment and, much to her humans' shock and horror, will chomp down any garbage in her path on walks.
Like a true Gemini, Zara loves to talk and make new friends, while also being very observant, inquisitive and intelligent.
She was one of our campers back for our October Pumpkin Camp. As you can see, she had a blast! On her dog walks with us she loves to grab sticks and chase the leaves as they blow in the wind.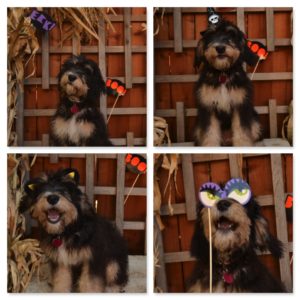 If you see her in the park, give her a holler! She's also pretty active on Instagram @zara.the.bernedoodle