I am super excited to announce that we will be selecting one of our lovable pets for our Midtown Mutts Pet of the Month starting here in February. Valentine's day is around the corner, so we had to pick a pet that is just as sweet as all the chocolate you all will be consuming over the next week.
And… the February Midtown Mutt Pet of the Month is Pippa!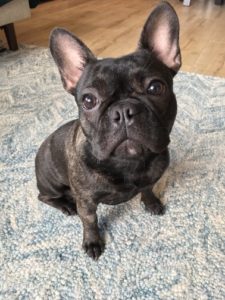 Pippa is a sweet French bulldog. She is a big love bug who will be turning 1 year old this spring. Pippa's favorite things are chasing squirrels in Capitol Park, chewing sticks, and being held like a human baby. She loves exploring Midtown.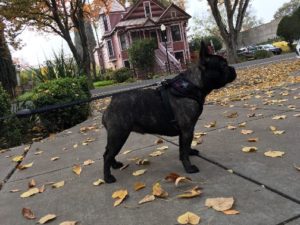 On her free time, she loves excavating the bottom of her humans' couch or hanging out in her teepee while enjoying a milkbone. Her least favorite thing is being out in the rain. She's been really brave this past month and overcome her fear of going down the stairs. She's a city dog and everyone knows that city dogs only use elevators.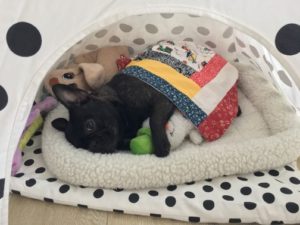 All of the Midtown Mutts dog walkers agree, Pippa always makes us smile!
I hope you enjoyed reading about one of our Midtown Mutts. I can't wait to feature a new pet each month for you to read all about. Will your pet be next?