When our neighbor told us that she would be putting the 6000 and something SqFt lot behind our backyard up for sale back in April, our minds began to spin with all the possibilities we could do with space like that down here in Midtown, Sacramento. Casey and I had been day dreaming for years about someday buying that piece of property from her and all the countless things we could do with it. When I received the courtesy letter in the mail from my neighbor, letting us know she would be putting her home and the back lot on the market in just 3 weeks, I just about fainted.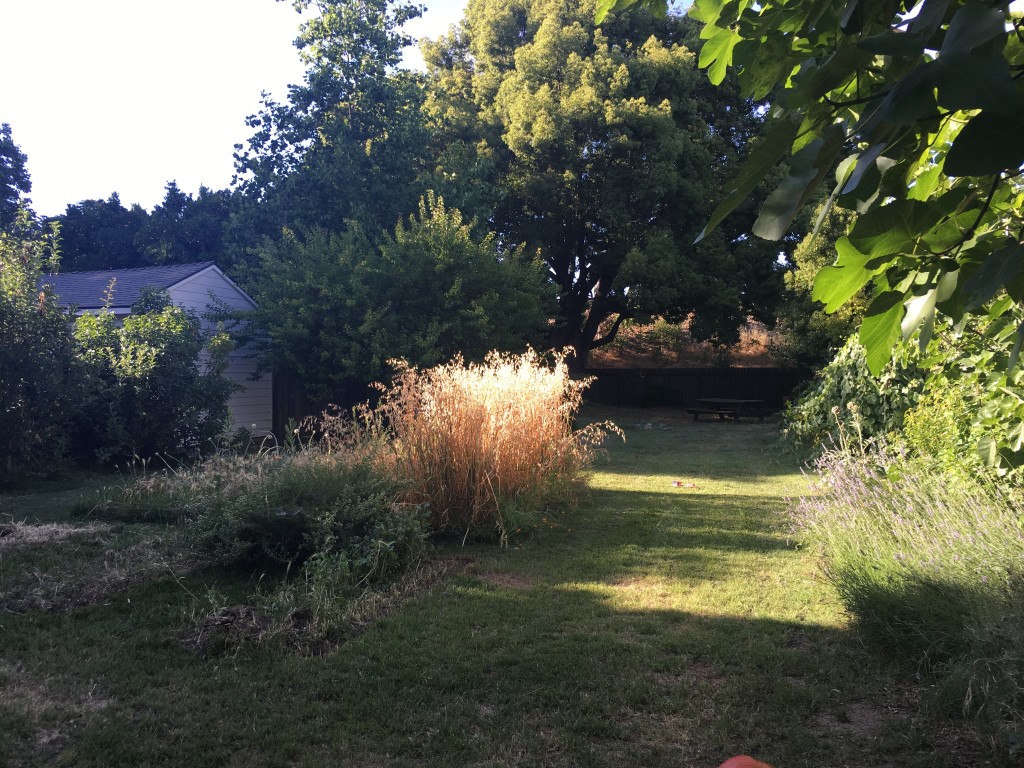 The Yard the day we signed papers
We weren't planning on buying a piece of property any time soon and certainly were not prepared for it. We were, however, planning our delayed honeymoon for this September. For those of you know don't know, my husband is a wildlife artist and when we travel, we like to go to places where we can take photos of wildlife, which Casey uses later for his paintings. We had been saving for almost two years for this grand Alaskan polar bear safari. When that hand written letter appeared in our mailbox, we immediately (and hopefully not indefinitely!) postponed our trip to Alaska and scrounged up every last penny we had. We were still short on the downpayment that the bank was requiring for our business loan. When we told told our neighbor who was selling the lot about how we were coming up short on our downpayment, she told us without hesitation that she would carry the remainder of the downpayment. We could not believe it! The last couple of months have been a whirl wind, signing papers, planning, clearing out plants, trying to get grass to grow in 100 degree weather, building agility equipment and finishing up my dog training course.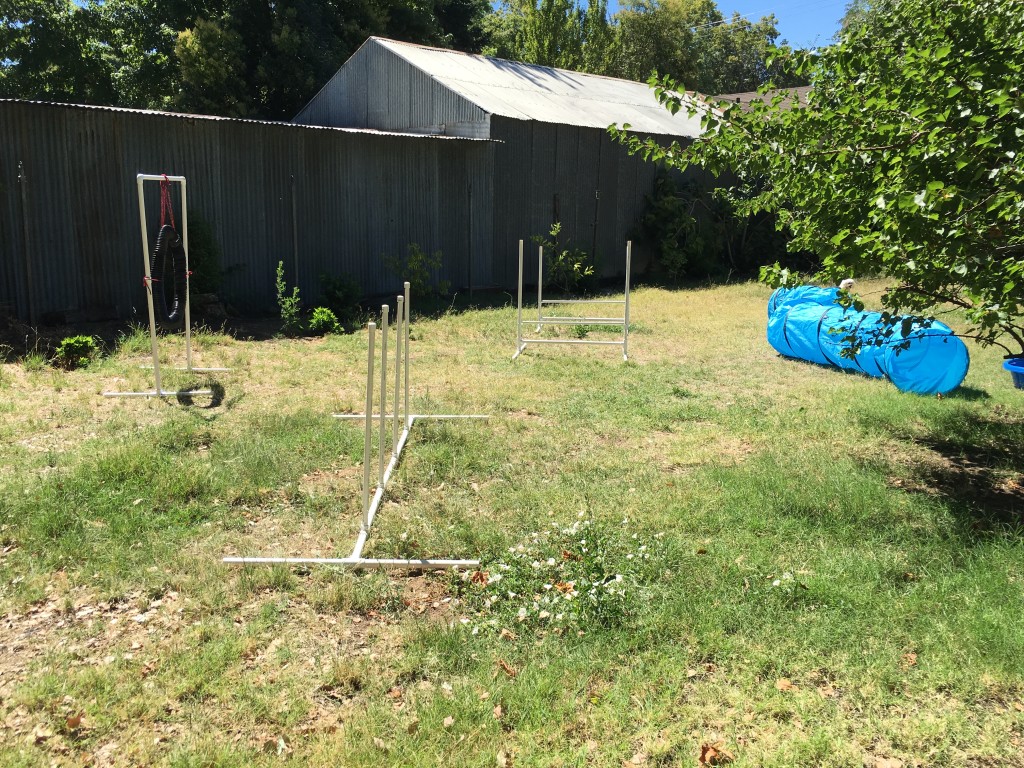 The Agility for Fun course almost completed
Well we are finally here and ready to open the Midtown Mutts Yard! We are so excited to show you all the work we've put into the yard and to tell you about all the new services we will be providing back there.
We will be offering Private Yard Play Time and Mental Enrichment as an add-on service to any walk that is 30 minutes or greater. Instead of walking, or walking the whole duration of the visit, the add-on would have the dog walker bring the dog to The Yard for additional mental enrichment. Depending on what that dog needs, the mental enrichment could be free play, agility for fun, or nose work.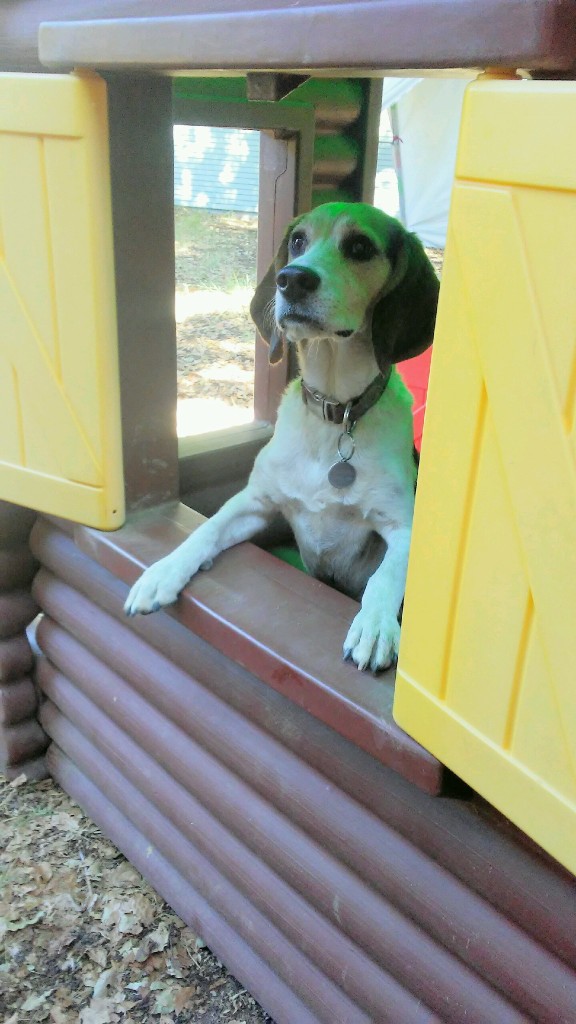 Darwin in our Log Cabin Playhouse
We will also be having week long Camps for our dogs. We will have 10 dog limit for each camp and host one a month. Our first Summer Camp will begin the week of August 1st. We will hold a small dog camp one week and big dog camp the next week. Camp will be Monday-Friday from 10AM-12PM. We will pick them up and drop them off back home. The week will be full of fun and activities for the dogs and goodies for them to take home!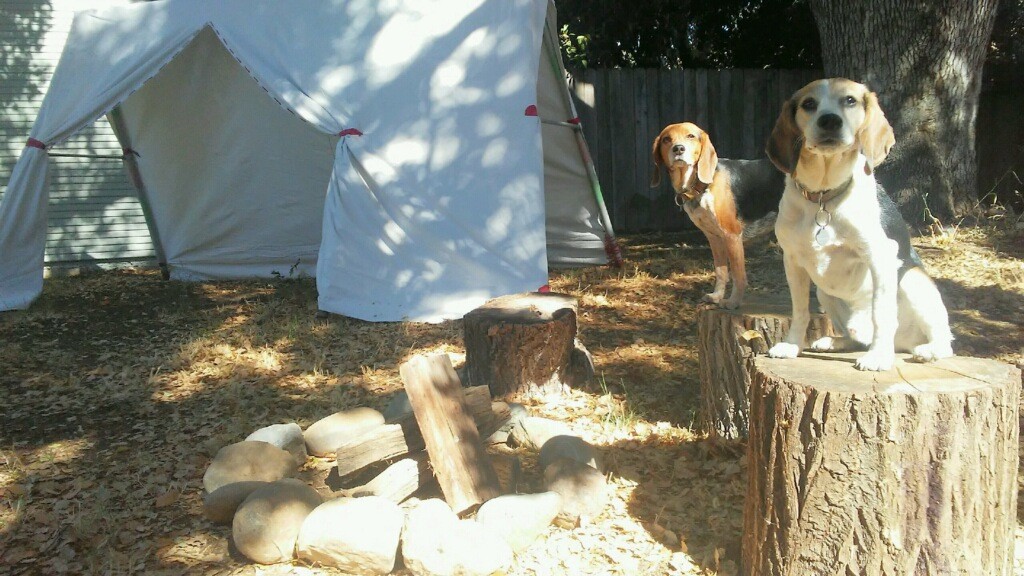 Darwin and Blueberry are ready for Camp to start!
In the near future we will open The Yard to all our dogs and their people to rent out 30 minute blocks of time to play off leash in The Yard with the agility equipment and to have a safe place to take the dogs off leash in the evenings and weekends.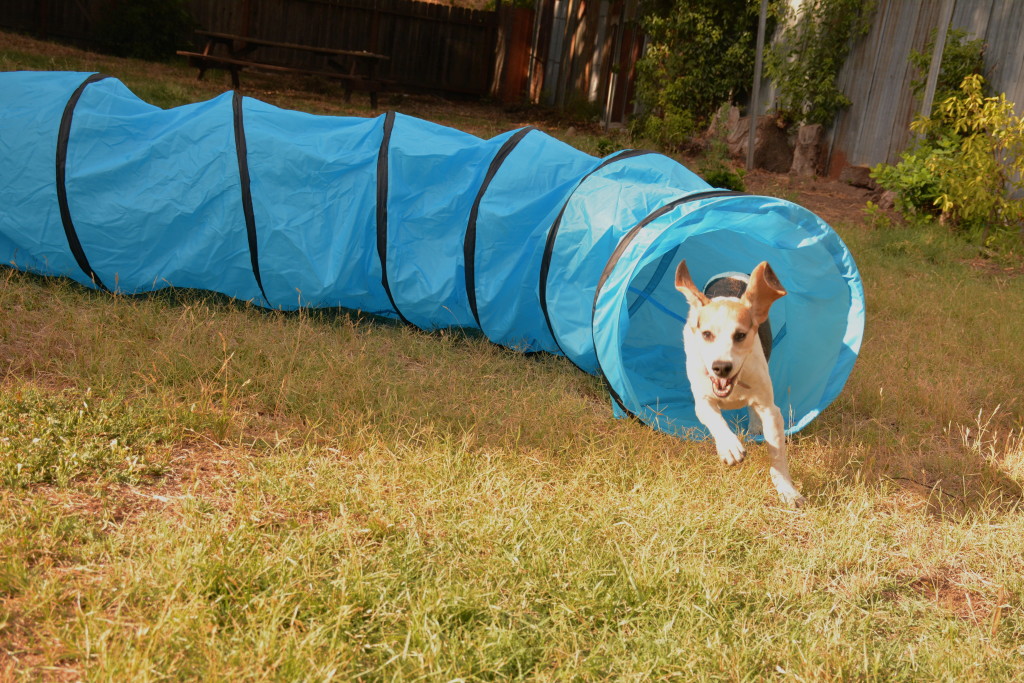 To sign up for August's Camp, fill to the short form below